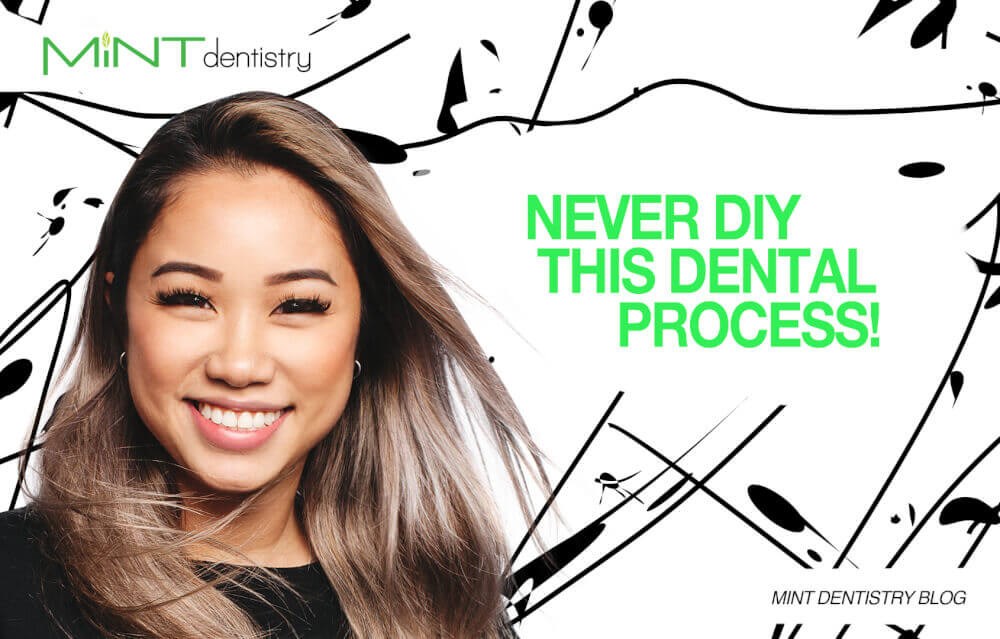 The majority of men and women dream about having a beautiful smile. As a part of reaching this, many are undergoing dentist-performed teeth whitening. In-office teeth bleaching is a sought-after cosmetic dental technique with various advantages besides whiter smiles. Store-bought tooth whitening solutions just cannot compare to the glowing and longer-term aftereffects of dental teeth whitening.
Custom Sessions And Outcomes
Usually, in aesthetic dental treatments, a one-size-fits-all program does not work for each unique case. Individuals' wants can be quite diverse. Oral practitioners rely on their training and experience while evaluating teeth to determine the source of any stains.
Also, the dental practitioner will ask you about any past and future aesthetic dentistry procedures or restorations you plan to undergo that could impact your radiant outcome. For instance, it could be sensible to delay going in for new crowns or ceramic veneers. This can help your dentist to make crowns and veneers that complement the coloration of your newly brightened, gorgeous teeth. Tooth whitening can be a bit harder for people who already have dental restorations. Because whitening treatments cannot remove discoloration on dental crowns or veneers, it might be necessary for your dental practitioner to use several techniques to guarantee that your teeth have the same color.
Based on your consultation, the dentist will write up an individualized treatment plan that is suitable for you. She or he should also estimate the approximate number of whitening visits needed to achieve your best outcomes.
Medical-Strength Teeth Bleaching Products
Over-the-counter teeth bleaching solutions usually contain a smaller component of whitening elements compared to bleaching systems applied in most in-office teeth whitening. In addition, burdensome mouth trays and uncomfortable strips may lead to irregular results and commonly only lighten teeth one shade per session. Prior to an expert teeth whitening session, individuals can confirm the precise level of whiteness they would like to achieve.
At MINT dentistry in Richardson Breckinridge, our team performs quick laser teeth whitening sessions using a system called ZOOM for Richardson, TX men and women. ZOOM features a unique hydrogen peroxide-based gel that is put on every tooth one by one. The unique gel is stimulated by a laser that penetrates the tooth and brightens the yellowed enamel. This technique can lift the teeth up to six to ten shades. Most dentists recommend that men and women who receive laser teeth whitening treatments arrange professional cleanings twice every year. A professional cleaning should help you avoid new difficult discoloration and help your teeth stay healthy.
Minimized Tooth Pain
Sometimes, people who try over-the-counter teeth whitening kits might feel tooth discomfort after they use them. This may develop if the hydrogen peroxide permeates the exterior of the teeth or when they choose whitening solutions with poorly sized strips and trays that irritate the gum tissue. The skilled dentists at MINT dentistry in Richardson Breckinridge take careful steps to hamper such problems.
In a ZOOM laser whitening procedure in our Richardson, TX practice, patients' gums and lips are protected to make sure that the whitening agents touch the teeth only. Then your dental professional will apply the lightening gel to each individual tooth. To shield the vulnerable eyes from the diode-laser light, patients put on protective eyewear. Although the procedure is painless for nearly all patients, an anesthetic may be administered to reduce any uneasiness or to calm the gag reflex.
Safer, Quicker Procedures
Even though drugstore lightening kits generally do not present safety concerns for the majority of consumers, many attempts to bleach and enhance teeth without help from a dentist may lead to long-term tooth discomfort from sensitivity to heat and cold. Because it might take several weeks or maybe months to see acceptable results with store-bought tooth whitening solutions, soreness could be an issue. Particular brands may fail completely to create a more radiant smile. Professional teeth bleaching treatments are administered by dentists to make individuals feel comfortable and guarantee that the teeth and gums are protected during the procedure.
Longer-lasting Outcomes
Over and above the many other benefits of in-office teeth bleaching techniques, their results last much longer when compared to store-bought tooth whitening products. Immediately after a bleaching treatment and for the next 24 hours, we urge patients to avoid consuming any dark-colored foods, such as tomato sauce, and beverages like coffee. Further, anytime it's convenient, request a paper straw for liquids that can dull the teeth.
After their ZOOM laser teeth whitening session, patients receive a touch-up kit that has the whitening agent and personalized mouth pieces. These products can be applied no more than every six months to help maintain the whiter look of your teeth. At MINT dentistry in Richardson Breckinridge, our crew recommends implementing appropriate oral hygiene habits by consistently brushing and flossing any time you eat and before going to bed.
Enhanced Self-Esteem and Outlook
Expertly whitened teeth can produce more than just a pretty smile. Men and women express having heightened self-esteem after their procedure, which causes them to become progressively more outgoing and function more confidently in work contexts and in various social events. Bleached teeth can also shave years from your face, making you appear younger.
Trust The Pros to Elevate the Appeal of Your Smile
The life-changing results provided by in-office teeth whitening treatments such as ZOOM and many others are unmatched in their abilities to significantly transform a patient's appearance and simultaneously boost positive attitude. We welcome you to call MINT dentistry in Richardson Breckinridge and set up an exam with our accomplished Richardson, TX aesthetic dentists, who would love to assist you in achieving a brilliant smile.