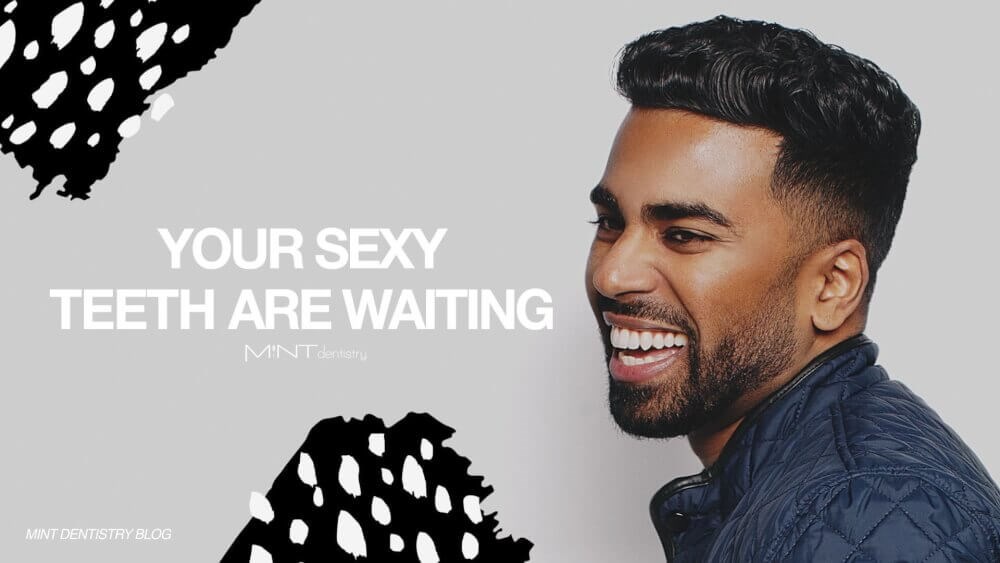 OBTAIN YOUR MOST STUNNING SMILE WITH A PERSONALIZED SMILE MAKEOVER
Do you feel less than confident in your appearance because of your smile? For those not sharing their smiles because of superficial imperfections, such as darkened enamel, gaps, or misaligned or cracked teeth, then a smile makeover performed by a dentist in Richardson, TX may be the best solution to increasing confidence and upgrading your smile. At MINT dentistry in Richardson Breckinridge, our experts offer smile makeovers that could consist of laser gum sculpting, custom veneers, professional teeth bleaching, Invisalign, and corrective dental procedures to reestablish lost teeth. Depending on what your needs are, our team is trained in a broad range of cosmetic dentistry treatments, so we can plan your ideal smile makeover. Put aside a little time to learn about some of the top issues patients in Richardson, TX have about their smiles and the terrific procedures we provide at MINT dentistry in Richardson Breckinridge.
COMMON AESTHETIC DENTAL CONCERNS A SMILE MAKEOVER CAN TAKE CARE OF
Several modern dental procedures can be used to address many of the cosmetic concerns that men and women in Richardson, TX have regarding the appearance of their smiles. Some of the top problems we treat are:
DISCOLORATION
Every sip of wine, mug of coffee, and delicious berry you bite into can leave an enduring impression on your teeth. If you neglect to clean your teeth immediately after you eat and drink, then your teeth are getting stains. As time passes, this can make your teeth look darker and gray. You might have used or thought about teeth whitening products; however, these offer minimal improvements. For quick, safe, and powerful results, add professional teeth whitening to your cosmetic smile makeover. Many dentists in Richardson, TX offer both professional whitening and custom do-it-yourself whitening kits.
A "GUMMY" SMILE
When your gum tissue is overgrown, it can skew the ratio of gums to observable teeth. This causes what is popularly referred to as a "gummy" smile. While a gummy smile is usually not a serious concern, it can make your teeth look too small and impact the total look of your smile. Gum sculpting (also called crown lengthening) smoothes away the excess soft tissue to reveal an even gumline. A skilled dentist in Richardson, TX can sculpt your current gumline to create a beautiful smile.
CROOKED TEETH
Misaligned teeth have a big effect on the overall look of your smile. If your teeth are crooked or out of alignment, you could be an ideal candidate for a noninvasive orthodontic therapy, like Invisalign. Ideal for older teenagers and adults of all ages who would like more even teeth without the problems of metal braces, Invisalign is nearly invisible and can be taken out so it is simple to clean your teeth and eat. Shifting your teeth into their appropriate positions will not only make your smile look more dazzling, but it can enhance your general oral health.
GAPS
A lot of people love the character of dental gaps; however, if you're not a fan of yours, there are numerous cosmetic dentistry procedures that may help. Depending on the severity of the space between your teeth, you might be a candidate for custom dental veneers to mask it. Slim shells made from extra-strong porcelain, dental veneers adhere to the front of your teeth. An experienced dentist will make sure your veneers blend with your real teeth and fit like they are supposed to. For patients who have spaces between several teeth, Invisalign treatment may be the best method to fix the dental alignment. A strategic series of nearly invisible, removable aligners, Invisalign noninvasively moves your teeth to the correct places to get rid of gaps.
MISSING TEETH
Your smile could be significantly affected by missing teeth. No matter how the tooth was lost, your aesthetic smile makeover program can help bring back your smile. One lost tooth can be replaced with a custom restoration. Dental implants can help restore one tooth or a few for a low-maintenance restoration. Another option is a custom bridge that will be shaded and shaped to match your real teeth for a beautiful result.
CHIPPED TEETH
A little chip in your enamel can make your smile look irregular and jagged. A terrific choice to rejuvenate your smile is custom veneers. A wafer-like ceramic shell is bonded over any broken tooth to create the appearance of a uniform smile. Porcelain veneers are tailor-made to cover your visible top teeth, bottom teeth, or both, depending on your dental imperfections and goals. Small cracks may also be improved using bonding and contouring, a method that utilizes composite resin (the exact same substance used in modern fillings) to reconstruct the chipped enamel. While bonding and contouring is a faster procedure, the results of veneers typically last longer.
MICRODONTIA AND MISSHAPEN TEETH
Individuals who have extra small teeth and teeth that are deformed may benefit from cosmetic veneers. Underdeveloped teeth (microdontia) will impact the appearance of your smile. Although microdontia typically won't affect your oral health, it will make your teeth appear immature and not as attractive. High-quality dental veneers may enhance the appearance of your smile by masking abnormally small teeth or teeth that are misshapen.
HOLDING ON TO YOUR GORGEOUS RESULTS
Once your treatment plan is done, it's important to keep your smile healthy and looking fantastic. This means a good home oral hygiene regimen (flossing, brushing, and mouthwash), which you adhere to every day. To help keep your teeth white and healthy, ask your dentist about using a home teeth lightening kit. Using professional brightening solutions and comfortable personalized tooth trays, you can use your kit as needed to boost the brightness of your teeth. Besides daily oral care at home, you need to continue to see your dentist in Richardson, TX two or more times a year for your comprehensive oral health assessment and biannual cleanings. At these visits, your dental team will look for any issues (such as periodontal disease and decay) and deal with them. This way, your smile stays healthy and dazzling.
GET STARTED ON YOUR CUSTOM SMILE MAKEOVER ASAP
Whether you just need a few minor tweaks or a full restoration, your smile makeover will be custom-planned to include the corrective treatments that match your objectives. If you want a smile makeover, come by for a consultation at our office in Richardson, TX. Applying our extensive experience, advanced equipment, and modern techniques, our team at MINT dentistry in Richardson Breckinridge will work together with you to create your treatment plan. Bring us a list of your concerns and get ready to walk out with a smile that will knock out the residents of Richardson, TX!